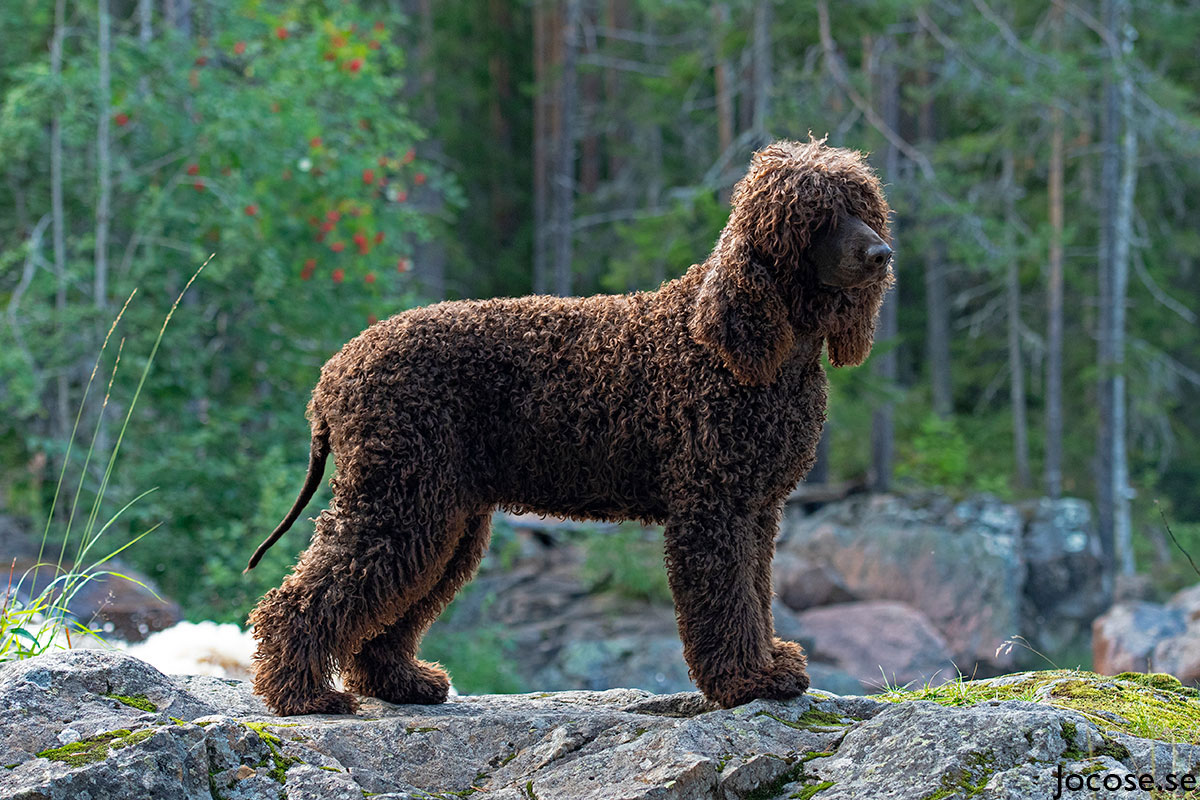 So finally, after over 1.5 years involuntary break, it has been possible for us to show again! Thanks to me (and my travel companion) being double vaccinated, we were able to cross the border into Norway. There have been shows in Norway last year as well, but Swedes have not been able to go there during the pandemic, so despite it being a show within a reasonable distance, we have not been allowed to participate. It has felt very strange not to be able to cross the border into Norway and Finland as usual, in normal cases you hardly notice that you are entering another country, but during the pandemic, the neighboring countries to Sweden have been closed. Our family has been able to go to Finland thanks to dual citizenship, but it has still not been an easy task.
During this time, we have also realized what it is that makes showing extra fun, what you long for while it's not possible to go. So therefore, we stayed in a nearby village at a hotel. We strolled around for a few hours in the afternoon and evening before we crawled down between crispy sheets for a good night's sleep and woke up to hotel breakfast on the show day.
Splinter has recovered nicely after her litter and several weeks of swimming in the cottage has given her a wonderful muscle condition that fits perfectly with the new grown out coat. Judge for the day was Per Kristian Andersen, Norway who gave Splinter CAC, CACIB and BOB which made her NO UCH and makes it possible for us to apply for the international title CIE. Extra fun to see another IWS in the ring, it's not often that happens.
---
Så var det äntligen, efter över 1,5 års ofrivillig paus, möjligt för oss att ställa ut igen! Tack vare dubbelvaccinering så kunde vi ta oss över gränsen till Norge. Där har det varit utställningar även förra året men svenskar har inte kunnat ta sig in tidigare under pandemin så trots att det varit utställning inom rimligt avstånd har vi inte fått delta. Det har känts mycket konstigt att inte kunna passera gränsen till Norge och Finland som vanligt, i vanliga fall så märker man knappt att man åker in i ett annat land men under pandemin så har grannländerna till Sverige varit stängda. Vår familj har kunnat passera över till Finland tack vare dubbla medborgarskap men det har ändå inte varit lätt.
Under denna tid har vi även insett vad det är som gör utställning extra roligt, vad det är man längtar till. Så därför blev det en hotellnatt i en närliggande by där vi strosade omkring i några timmar på eftermiddagen och kvällen innan vi kröp ned mellan krispiga lakan för en god natts sömn innan hotellfrukost och utställningsdag.
Splinter har hämtat sig fint efter sin kull och flera veckors simmande i stugan har gett henne en underbart fin muskelkondition som passar ypperligt till pälsen som vuxit ut. Domare för dagen var Per Kristian Andersen, Norge som gav Splinter cert, CACIB och BIR vilket gjorde henne till NO UCH samt gör det möjligt för oss att ansöka om den internationella titeln CIE.  Extra roligt att få se en annan IWS i ringen, det är inte ofta vi är flera.