They are our best friends and that's what makes parting so hard. Even if they live a long life we will sooner or later have to say goodbye to our dogs and today we had to say goodbye to our grand old star.
Thank you Fira for all the joy, lovely memories and laughter you have given us. Thank you for cheering up a decade of our life's and for your kindness. I couldn't imagine a better friend for our children to grow up with <3
Titles doesn't matter in the end, but they do tell you something important about the dog and the handler. Because except showing others that I have a good looking dog that is obedient the titles tells another story as well. It tells you that Fira and I have spent a great deal off hours practicing, playing and enjoying each others company. That we have learned to read each other, how we react in different situations, the best ways to become a perfect team and that we loved each other.
Fira I can't really understand yet that I will never again see your happy wagging tail, the tail that always got the attention where ever we went. Because on every competition or outing there has been people walking up to us and praised your happy look, and said that they enjoyed watching you the most compared to the other dogs at the show/test just because you wagged your tail non-stop and it showed that you loved what you were doing.
Fira, thank you for being my best friend!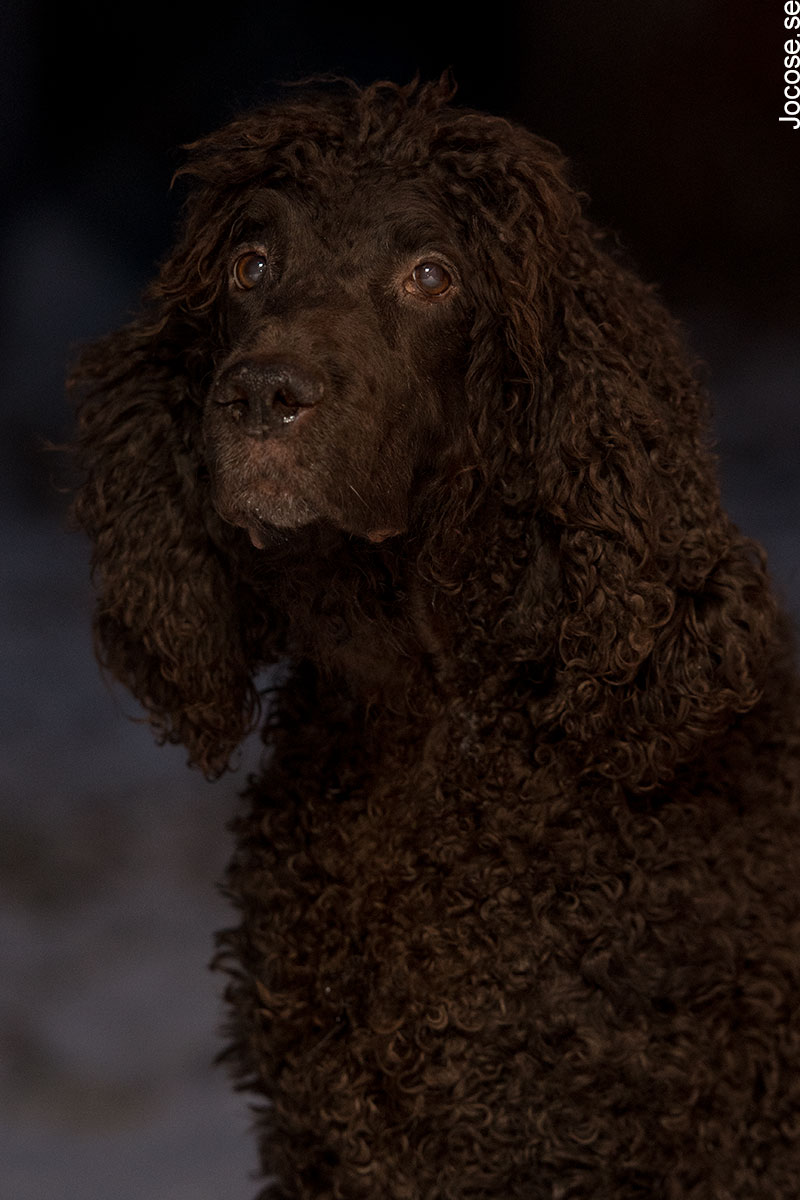 SE VV-17 JWW-10 SE U(u)CH NO UCH FIN UCH NORD UCH EE CH CIB CIE CurlyCo Touch of Magic RLD N RLD F RLD A RLD M
26.03.2009 - 17.01.2020