This is the brown boy that later became black boy. He is loved by his young owner and they are hopefully going to do some junior handling and spend times in the rings.
---
Detta är den bruna hanen som sedan blev svart hane. Han är älskad av sin unga ägare och de kommer förhoppningsvis att pyssla med juniorhandling och gå på utställningar tillsammans.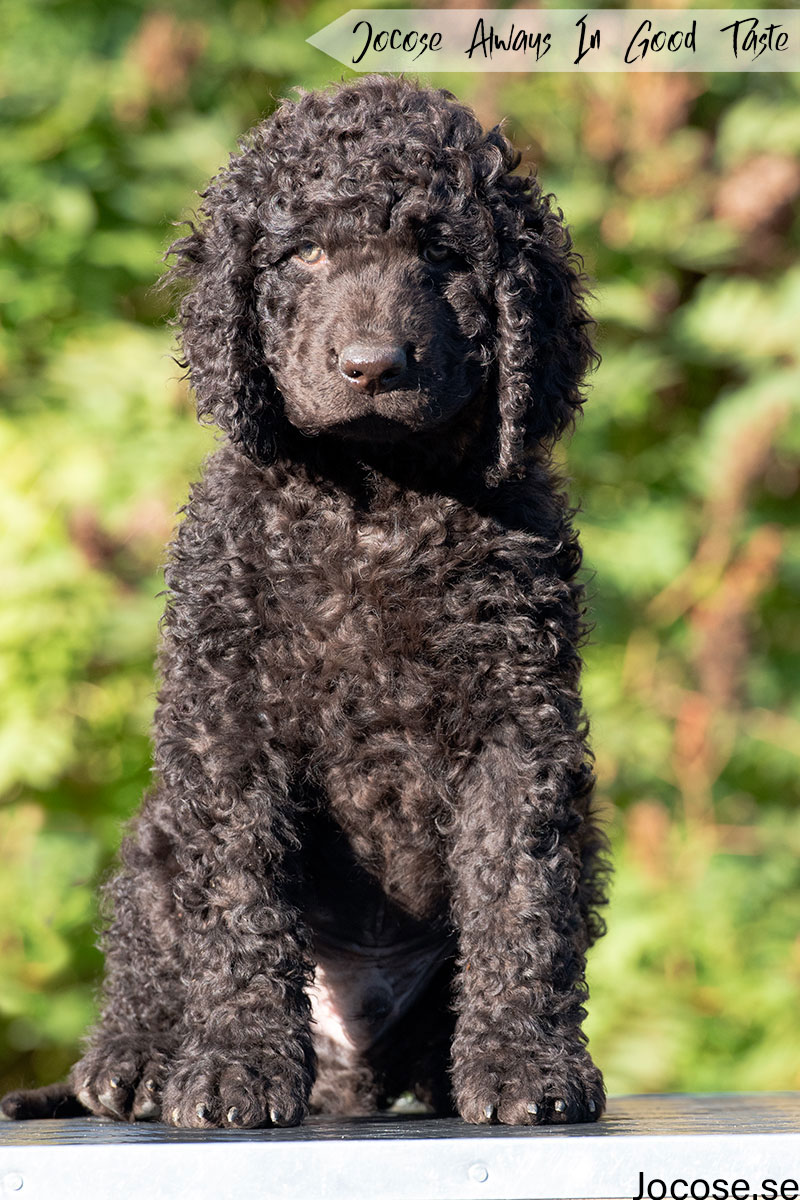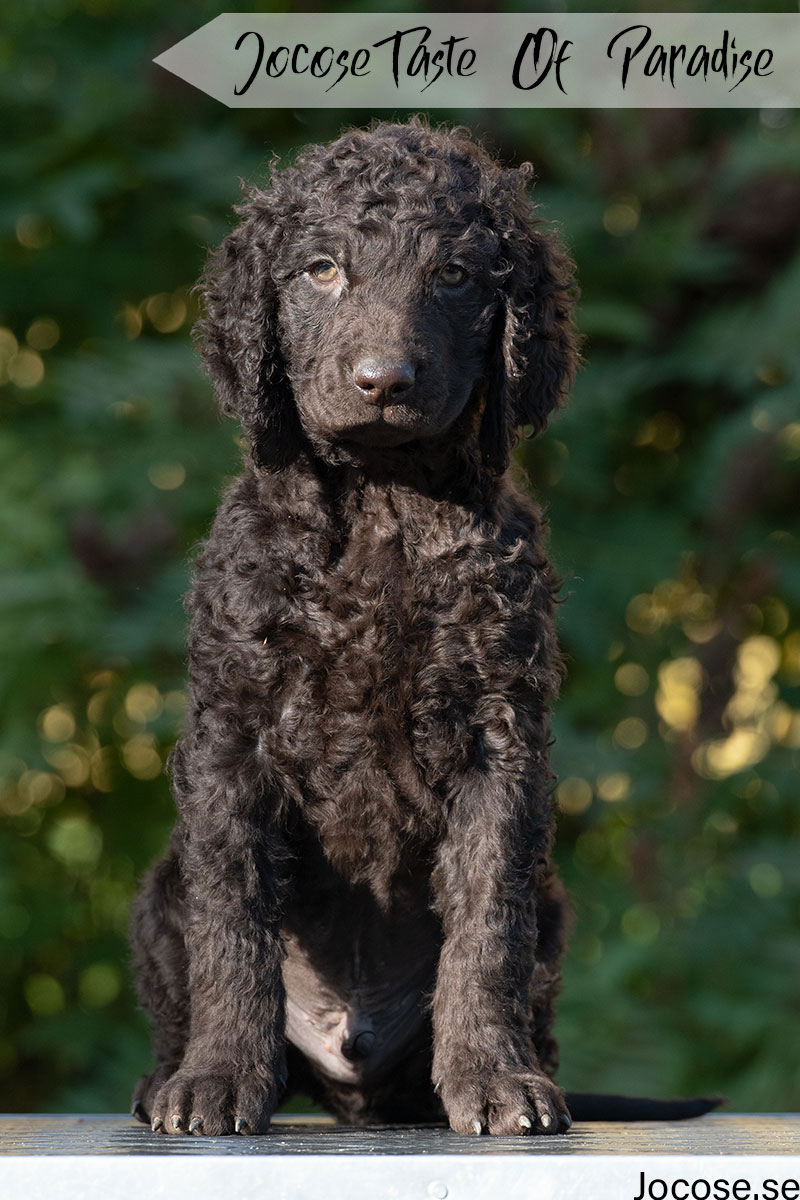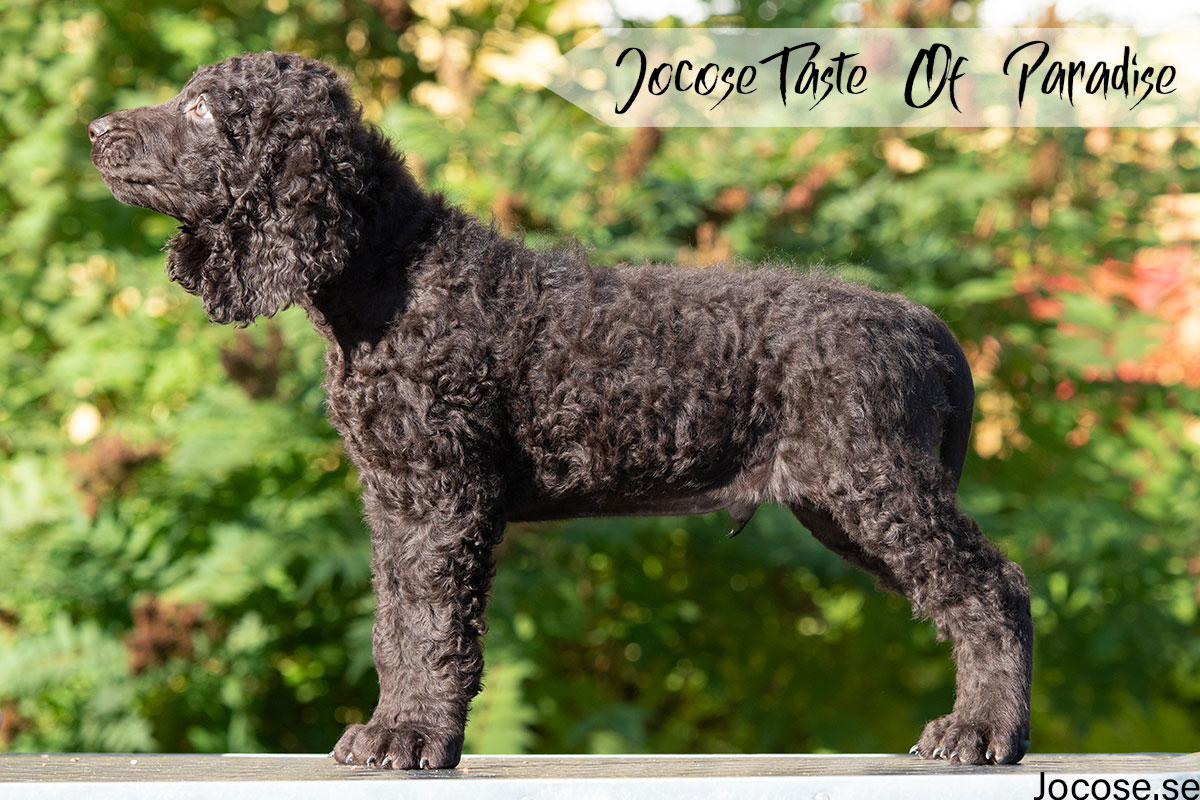 This is the blue boy. He moved down to the very south of Sweden where he became the 5th family member. The plan is mostly to be a active family companion but time will tell if there will be some working days picking up birds as well.
---
Detta är den blå hanen. Han flyttade ner till Sveriges sydspets där han blev den 5e familjemedlemmen. Planen är i första hand att vara en aktiv familjemedlem men tiden får utvisa om det kanske också blir lite tid som arbetande hund för att apportera fågel.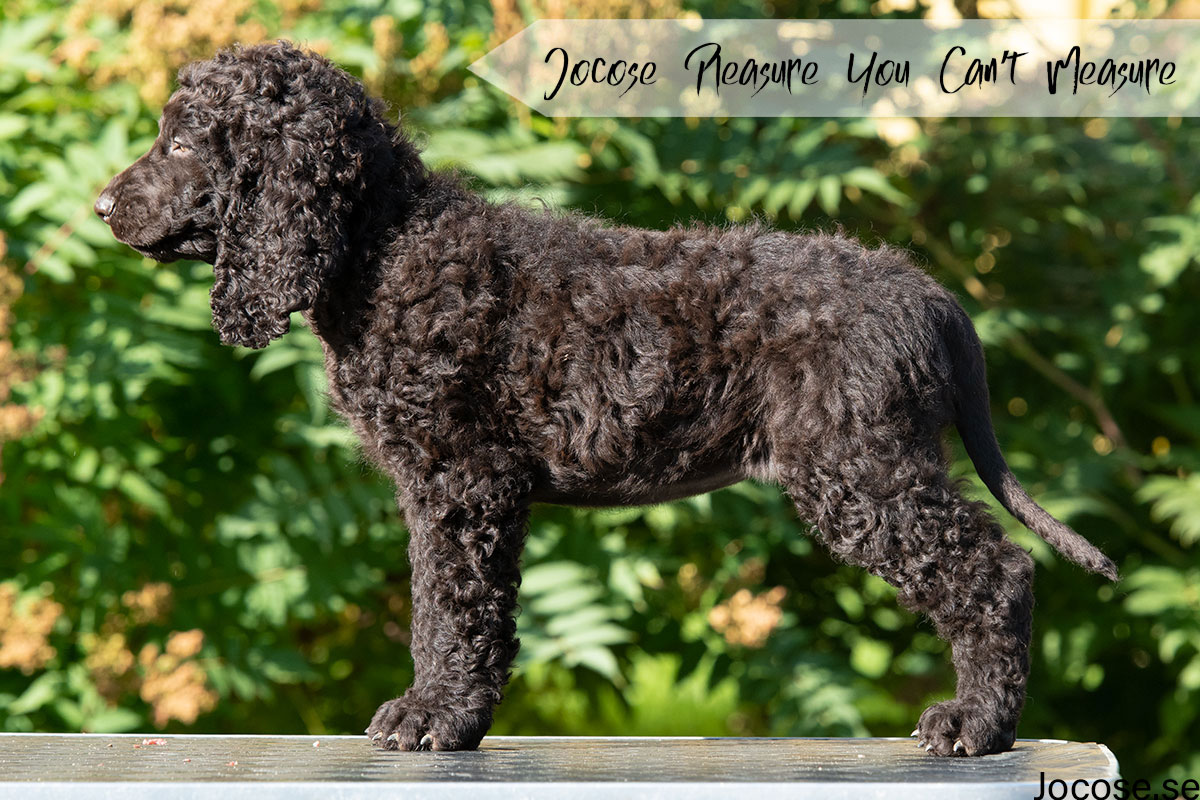 This is the pink girl. She has some breed attributes that I really like and I can't make up my mind if she should stay or not. So I have decided to give her some more time at home to evaluate her.
---
Detta är rosa tiken. Hon har endewl rasatribut som jag verkligen gillar och det gör det svårt för mig att besluta om hon ska stanna eller inte. Så för nu så stannar hon kvar här hemma för lite längre utvärdering.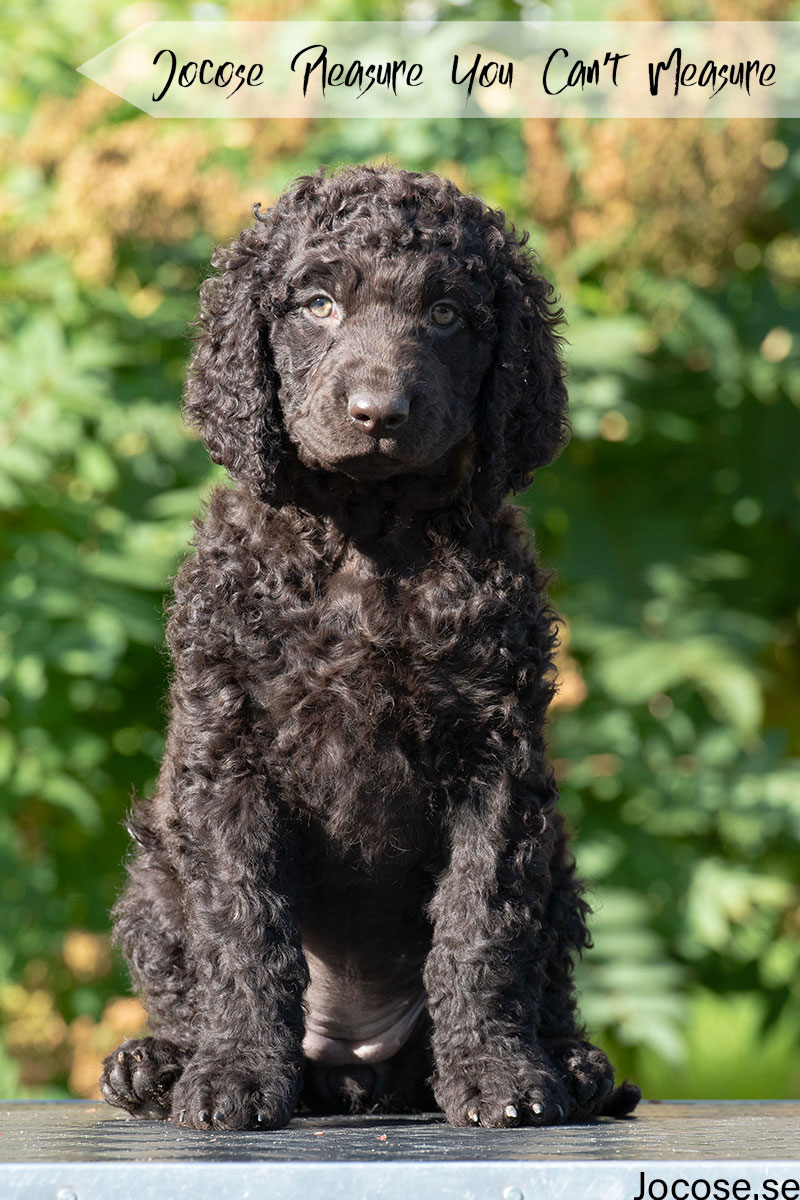 This is the lilac girl. She is really lovely when moving and has an easy going temperament. She has caught my eye now in the last couple of weeks and therefore I will keep her for further evaluating.
---
Detta är lila tiken. Hon är riktigt härlig när hon rör sig och har ett lugnt temperament. De senaste veckorna har hon fångat min blick och jag har därför beslutat mig för att hålla henne hemma ett tag till innan jag bestämmer mig.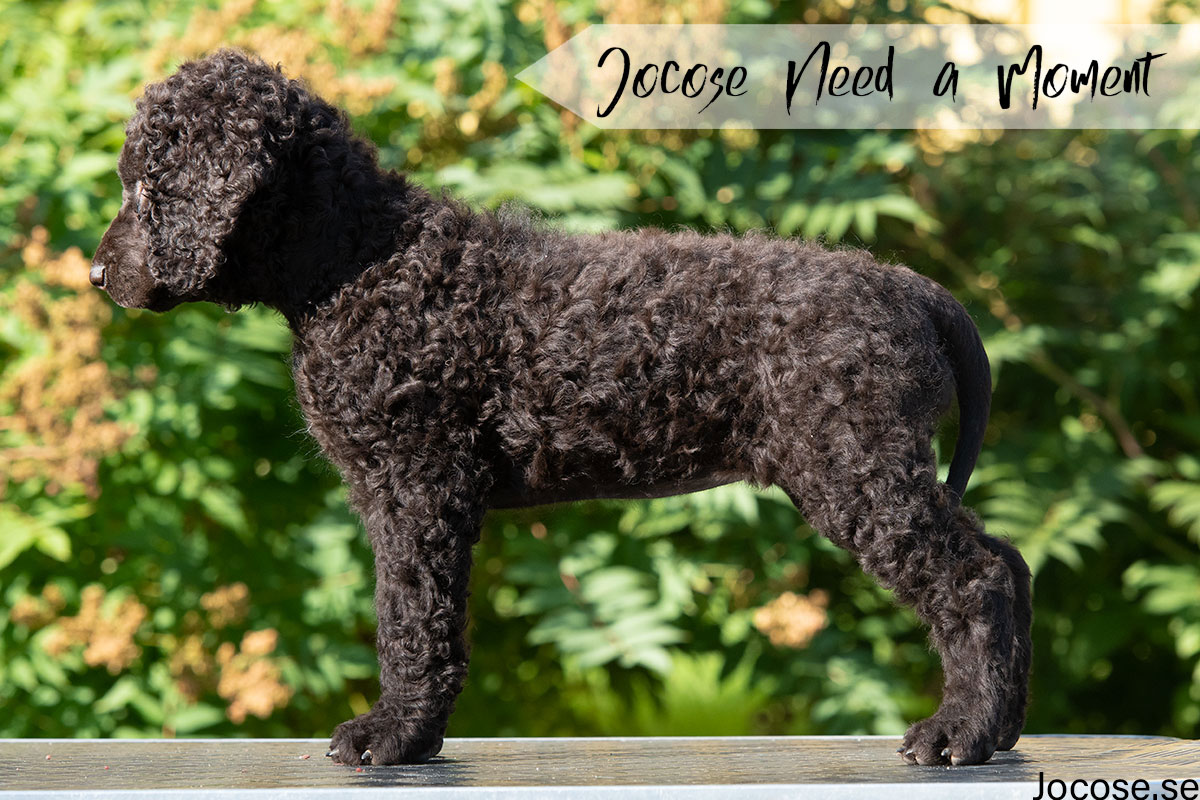 This is the magenta puppy that later became red girl. She have a really outgoing temperament and nice breed attributes and I think she will be a good match for her new family that will pick her up after 15 weeks of age.
---
Detta är magenta somsenare blev röd tik. Hon är riktigt framåt i sitt temperament och har trevliga rasattribut så jag hoppas att hon kommer bli en bra matchning med sin nya familj som kommer att hämta henne efter 15 veckors ålder.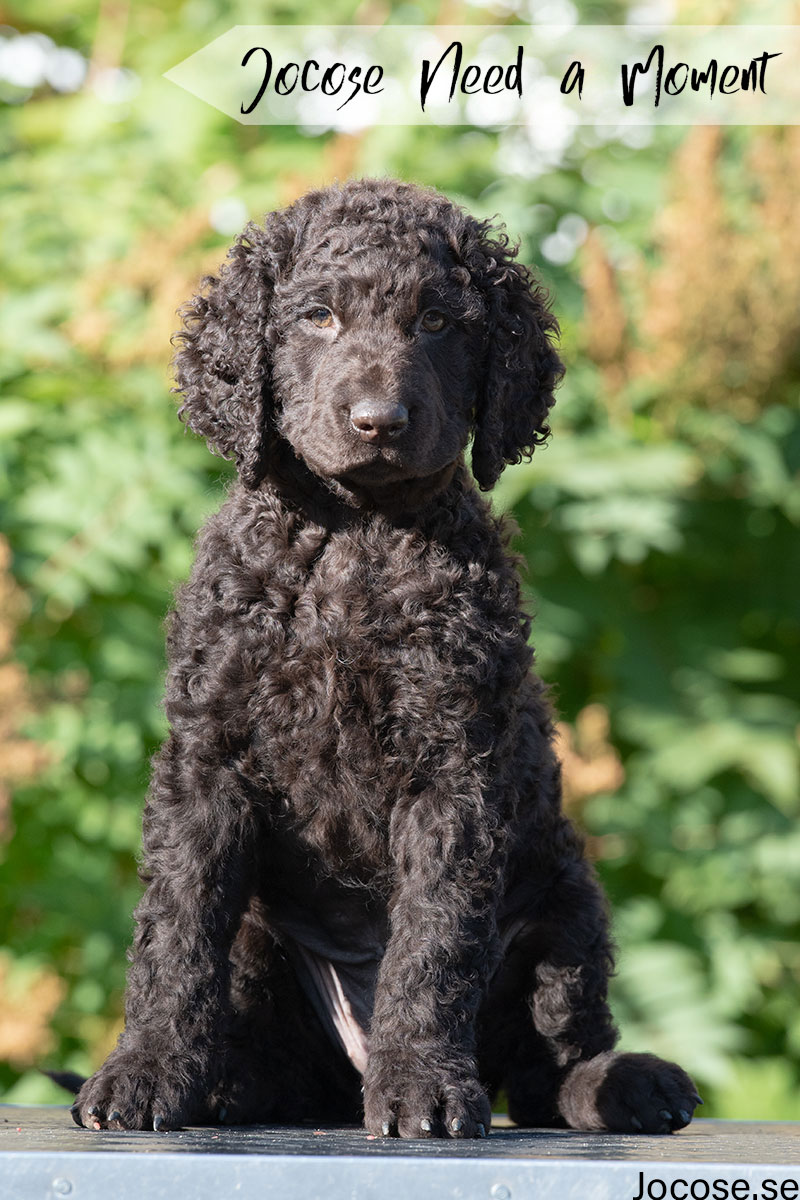 This is the yellow girl. She always tries her best to understand what you ask of her and is a real sweet heart.  This girl is still without her for-ever-home and she would like to be with an active family and maybe do some dog sports like rally obedience.
---
Detta är gula tiken. Hon gör alltid sitt bästa för att försöka förstå vadman ber henne om och hon är en riktig raring. Denna tik söker fortfarande efter sitt för-alltid-hem och skulle nog gilla att vara med en aktiv familj och kanske träna lite. Rallylydnad skulle nog passa henne även om det absolut inte är ett krav.