Every year in December the biggest show in Sweden is held in Stockholm. That's a 850km (on way) drive for us. Usually it's snowing most of the way and the roads are icy and making the drive longer so even if I like the show I prefer to leave the dogs at home and just fly there, but not this year. Because this year I decided to try for the Swedish winner title 2022 with Splinter and she didn't disappoint going best of bitch for judge Lee Cox.
"Excellent type. Pretty head and expression. Super coat. Very balanced in outline. Being up on leg. Easy on the move and carries herself well. SE W-22"
Nordic-CAC, BOS, Swedish winner -22 (SE W-22)
---
Varje år i december så hålls årets största utställning i Stockholm. Det är 850km (enkel väg) för oss att köra. Oftast smöar det större delen av vägen och därtill är vägarna isiga vilket gör det till en längre tur än det egentligen är. Därför föredrar jag att flyga ned till denna utställning och bara titta istället för att ta med mig hundarna, men så inte detta år. Nu beslutade jag mig istället för att Splinter skulle få försöka sig på att få den svenska vinnartiteln för året och hon gjorde mig inte besviken när hon blev BIM för domaren Lee Cox.
"Excellent type. Pretty head and expression. Super coat. Very balanced in outline. Being up on leg. Easy on the move and carries herself well. SE W-22"
Nordic-cert, BIM, Svensk vinnare-22 (SE V-22)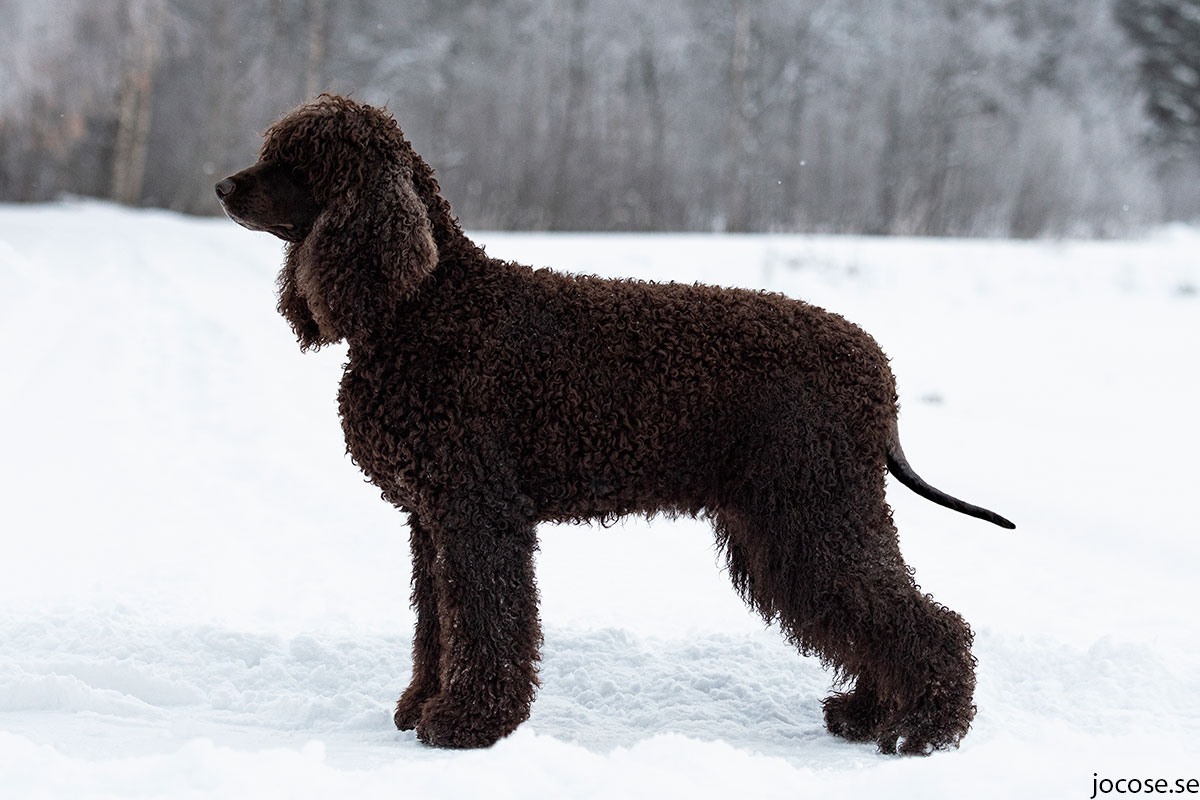 CIE SE U(u)CH NO UCH SE W-19 SE W-22 Foulby Chip Off The Old Block at Stanegate