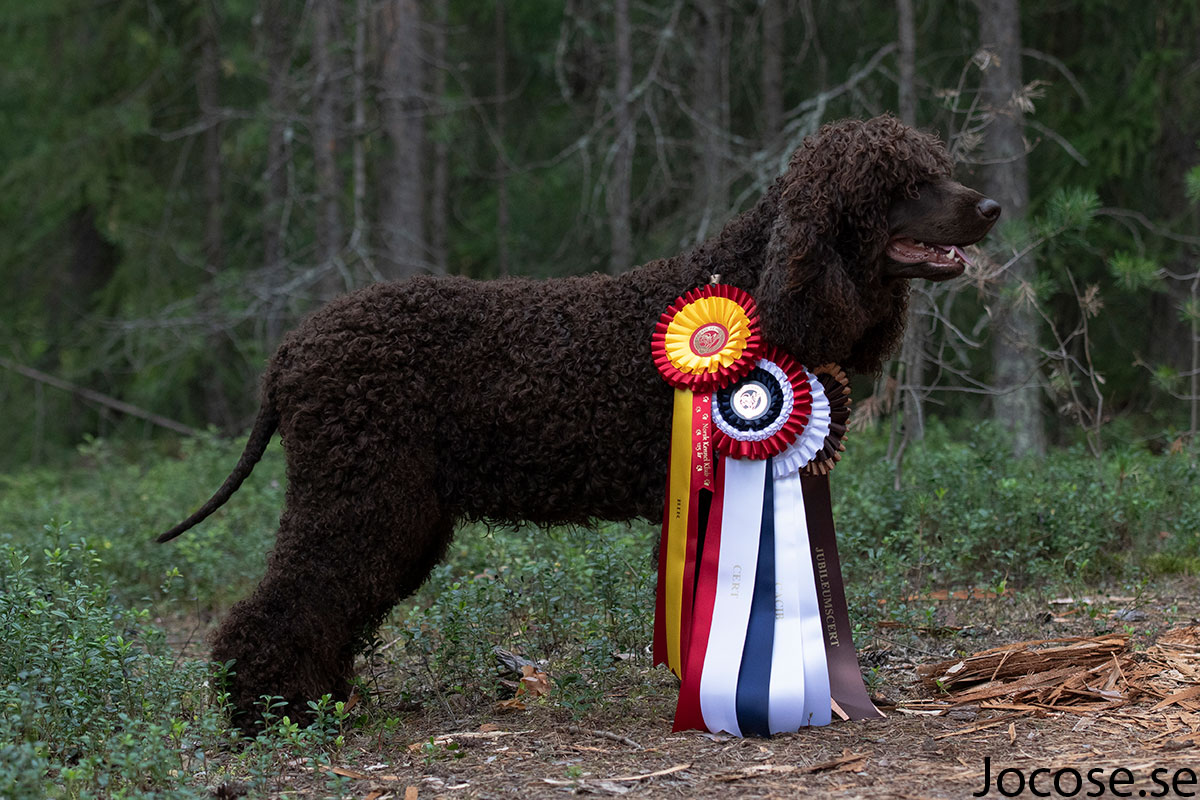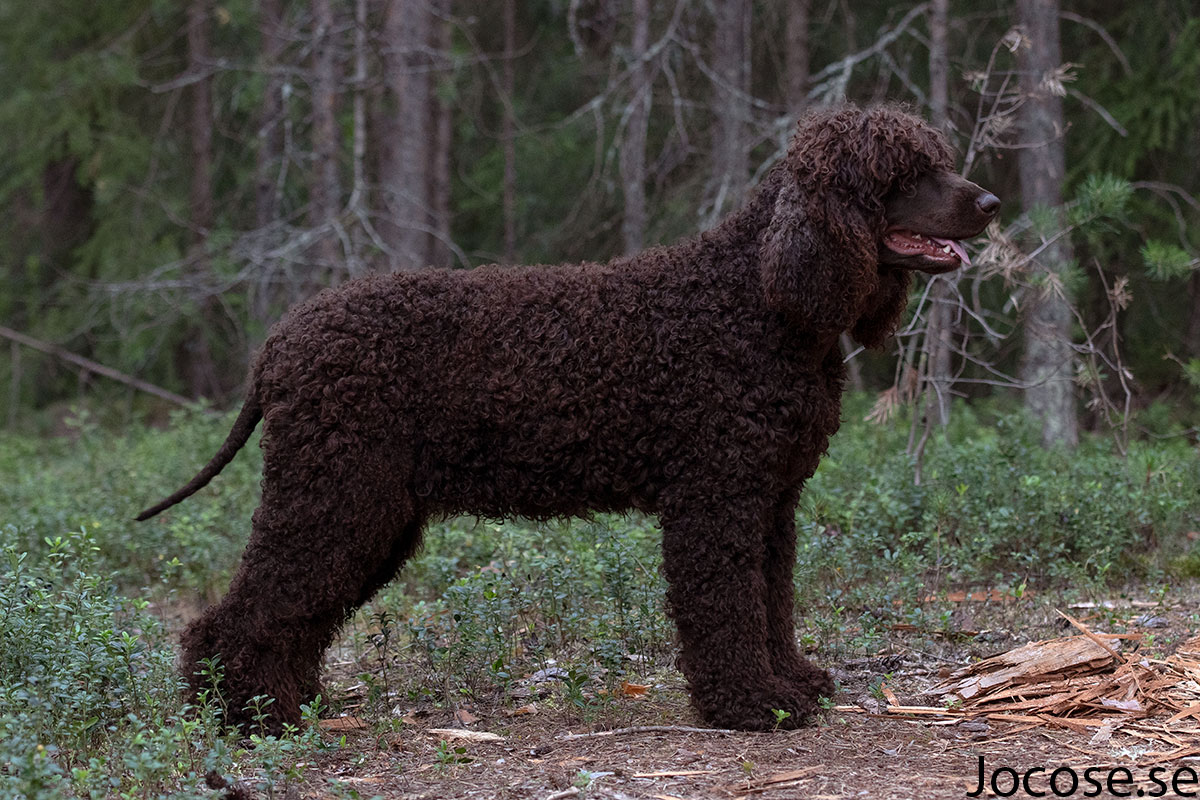 A day trip to Fauske, Norway gave Stanegate Jump for Joy "Joy" BOB, her first Norwegian CAC another CACIB and also the jubilee CAC that the Norwegian Kennel club is giving out this year when they are celebrating 125 years. Judge was Vanja Sliwa, Norway that dictated a critique full of breed characteristics. I add the free translation here below for you that can't understand norwegian.
"2,5 years old. Excellent type, well balanced with excellent expression of sex. Powerful head with good width. Could wish for a little more defined stop. Good strength in muzzle. Dark eyes with an intelligent expression. Long, well placed ears. Excellent neck and topline. Low placed tail. Lovely, well defined forchest. Ribs with good depth, could wish for a little more barrel shape. Well angulated behind with low hooks. Nice bone structure and big paws. Tight, nice curls. Excellent color. Moves with classic, rolling motions. Well presented"

---
En dagstur till Fauske, Norge resulterade  i att Stanegate Jump for Joy "Joy" fick BIR, sitt första norska cert, ytterligare ett CACIB och också ett jubileumscert som NKK delar ut under detta år när de har 125årsdag. Domare var Vanja Sliwa, Norge som dikterade en underbar kritik full av rasspecifika detaljer.