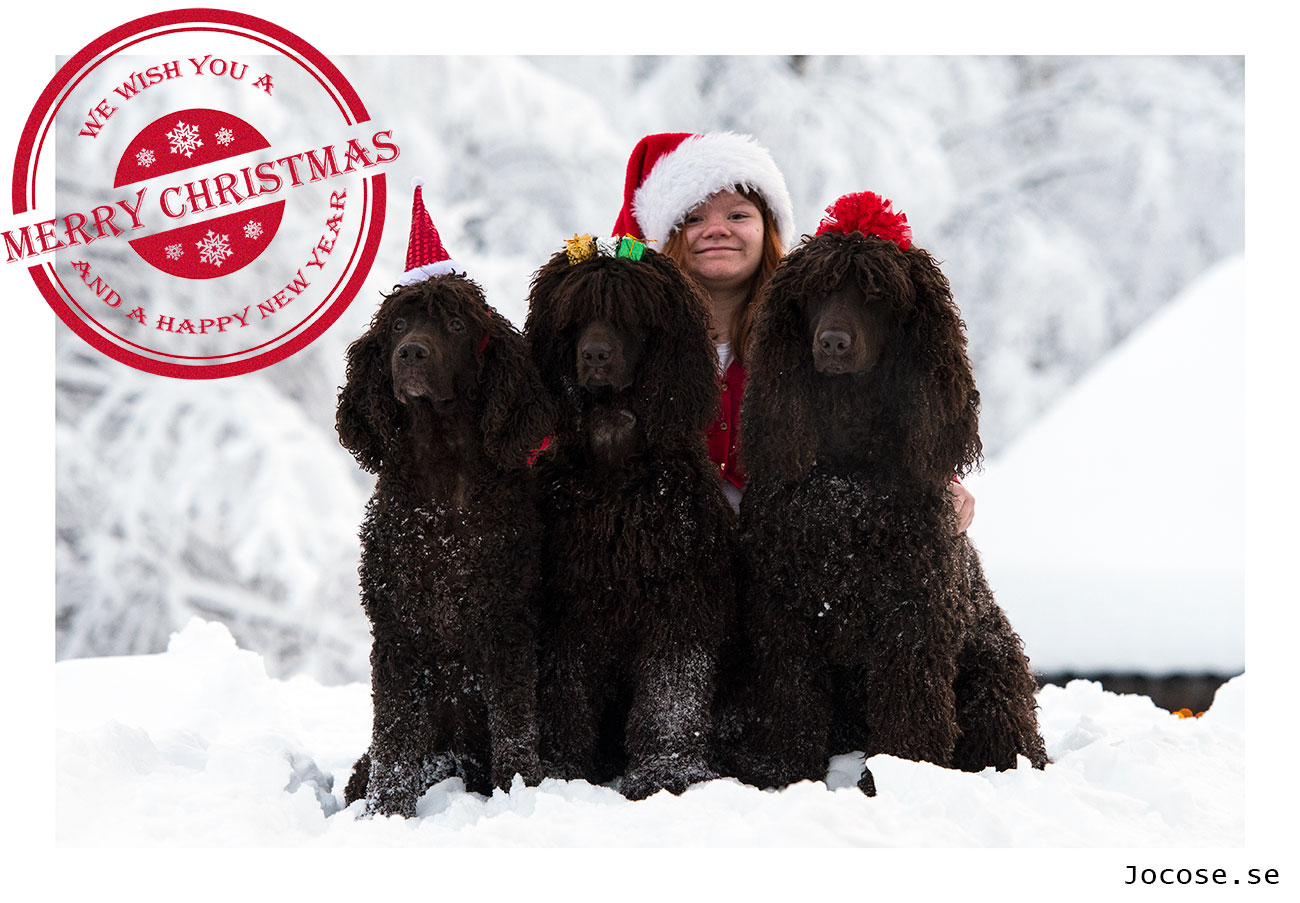 I know it has been a while since I last wrote something here, but it's just that time of the year. It has been dark and icy since we had a really warm beginning of the winter, so nothing worth capturing with the camera. Or maybe it would be worth hawing a picture off me walking like a penguin while trying not to fall and break a leg or five during the walks...
We had decided that this show season was over but when the opportunity to attend the biggest show of the year arise me and the daughter agreed on some mother-daughter time and went to the capitol to meet relatives, shop and look at dogs even if we didn't bring any of our own with us. A lovely weekend and the chance to get my hands on some IWS's that I hadn't met before.
Now we have started looking at next year and trying to decide on where to go and what to do, hopefully we will see you during next year!
---
Jag vet at det varit ett bra tag sedan jag skrev här senast, men det är den tiden på året. Det har varit mörkt och isigt eftersom vi haft en ovanligt varm början på vintern, så inget att fånga med kameran. Eller kanske det hade varit en syn när jag går runt som en pingvin på isiga vägar i hopp om att inte ramla och bryta ett ben eller fem...
Vi hade beslutat oss för att säsongen var över för i år men när chansen att få besöka den största utställningen på året dök upp för mig och dottern så beslutade vi oss för lite mor-dottertid och åkte till huvudstaden för att träfa släktingar, shoppa och se på hundar även om vi inte själva hade med oss någon hund. En trevlig långhelg som gav mig möjlighet att gå över några IWS som jag inte tidigare mött.
Nu har vi börjat se på nästa år och försöker bestämma oss för vart vi ska och vad vi skall göra, kanske vi får träffa just dig under året?